Want a Beautiful Custom Deck?
Custom Decks
Bring Your Outdoor Living Space to Life with a Custom Deck!
Are you looking to add a beautiful, functional outdoor living space to your home? Look no further! Our team specializes in building custom decks to fit your specific needs and style.
Custom Decking
Add a Comfortable Living Area to Your Home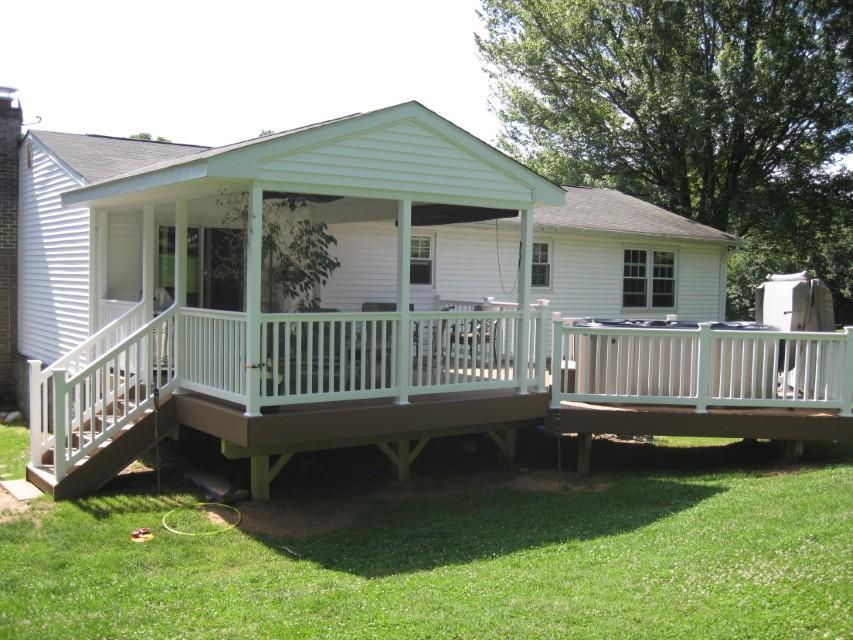 Benefits of a Custom Deck
Increases home value
Provides additional outdoor living space
Enhances outdoor entertaining and relaxation
Increases curb appeal
We specialize in building beautiful and functional custom decks for your home or business. Our team of experienced and skilled builders have the knowledge and expertise to create the perfect outdoor living space for you.
We offer a wide range of decking options, including wood and composite, and can design and build decks of all sizes and styles. Whether you're looking for a simple deck for entertaining or a multi-level deck with a built-in hot tub, we can make it happen.
Our team is fully licensed and insured, and we take pride in our attention to detail and commitment to quality. We work closely with our clients to ensure that their vision for their deck is realized, and that the final product meets their needs and exceeds their expectations.
If you're looking for a custom deck that is built to last, contact us today. We'll be happy to provide you with a free estimate and help you turn your outdoor living space into the oasis you've always wanted.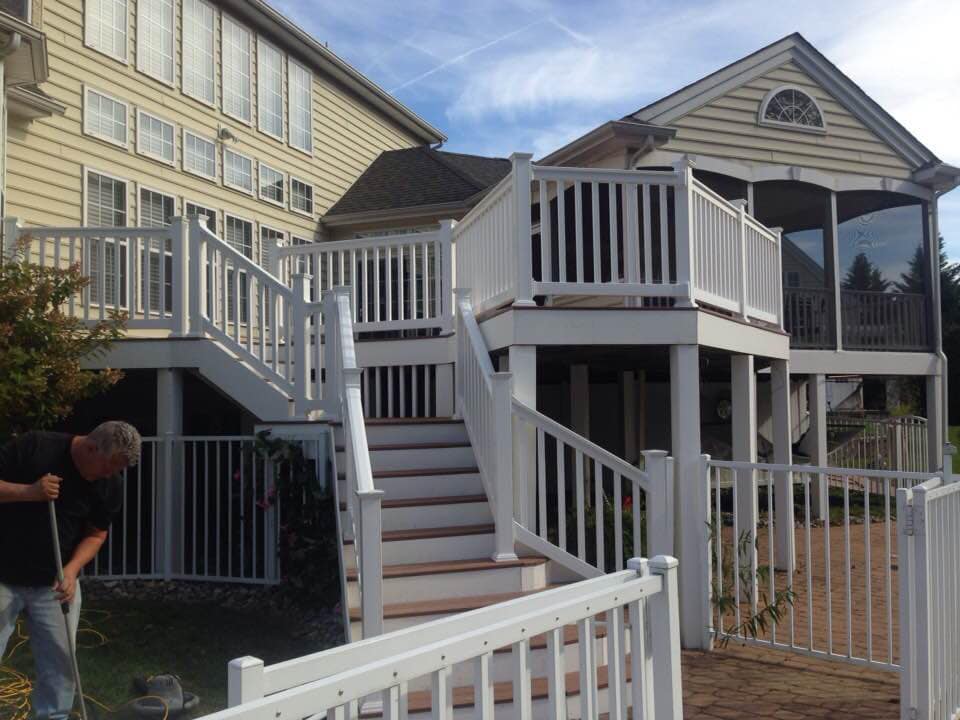 High-quality materials and craftsmanship
Custom design services to fit your unique style
Professional project management from start to finish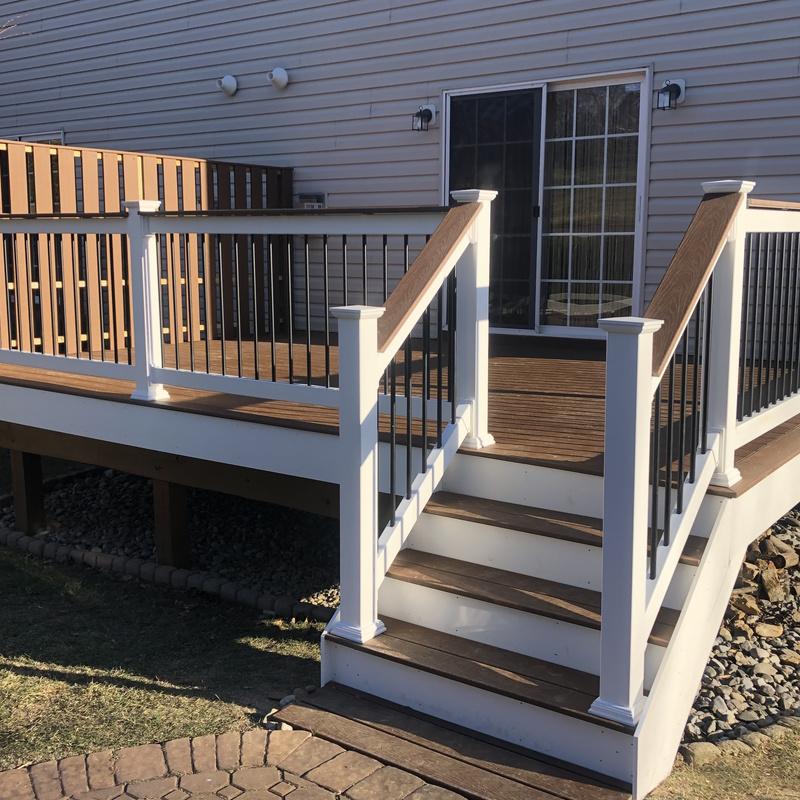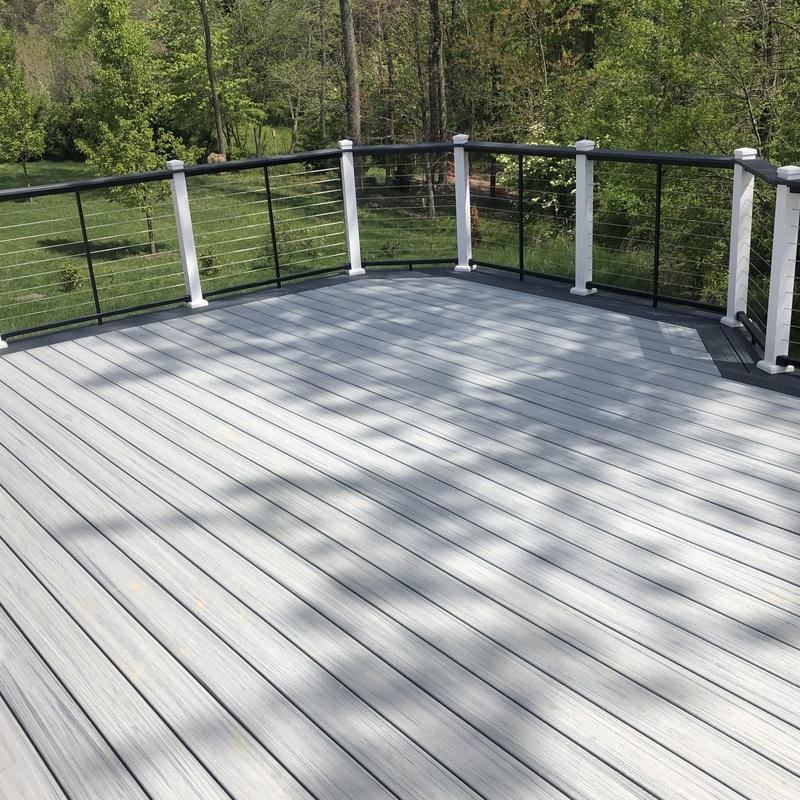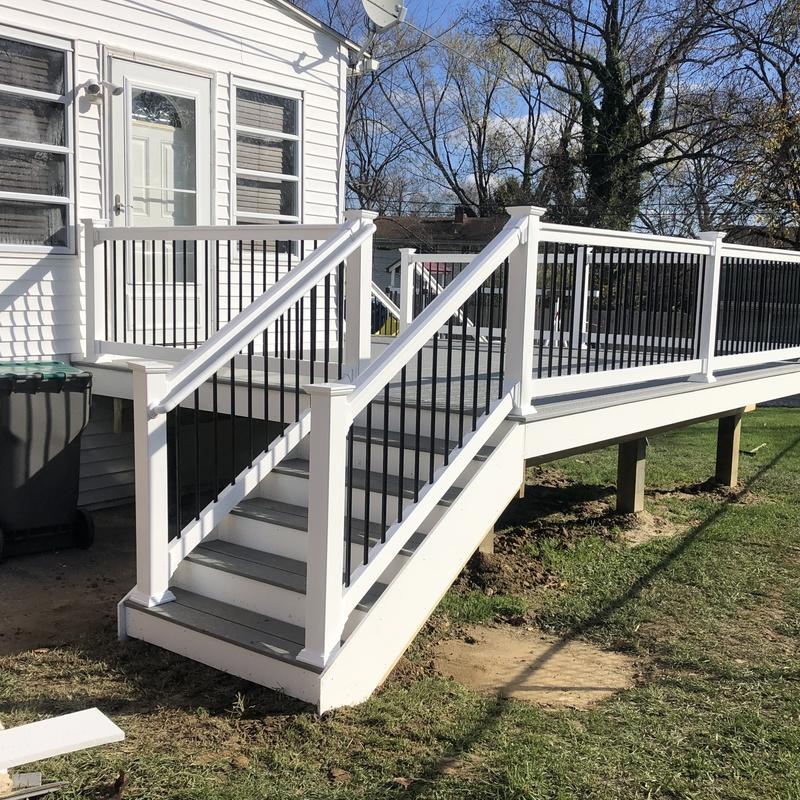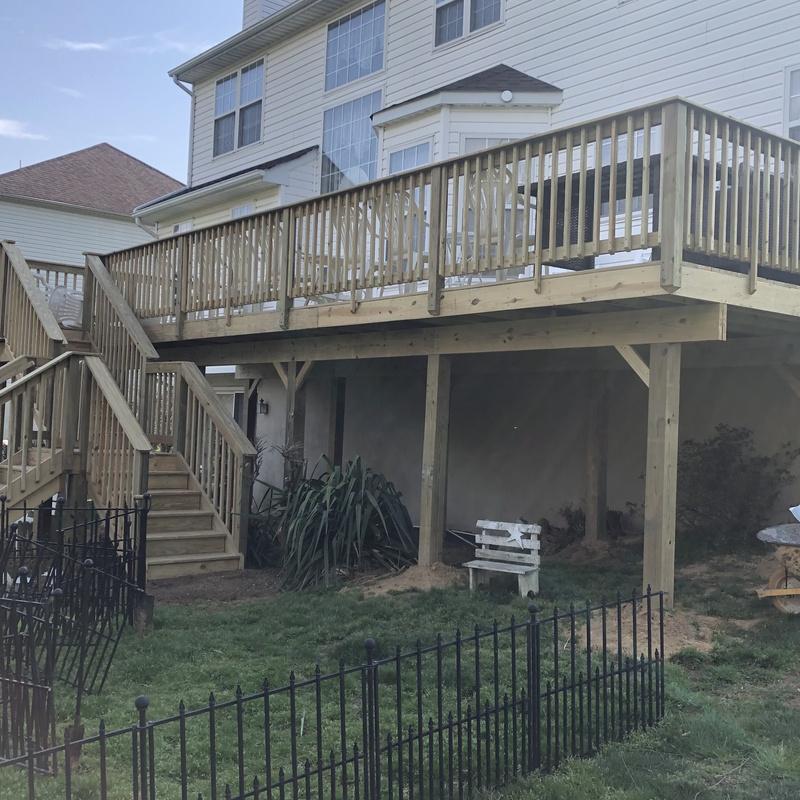 F.A.Q.
Frequently Asked Questions
Why should I use composite boards?
Traditional wood decks can be beautiful, but they don't stay that way for very long, requiring extensive upkeep to maintain their looks and safety. Conversely, Trex® composite decking is designed to mimic the beauty of wood decking without all the maintenance hassles of wood. Our high-performance, eco-friendly composite decking withstands years of sun, sleet, and snow, keeping its rich color and durability for decades.
What kind of maintenance is required for Trex®?
To maintain the beauty of your Trex® deck, a little care and cleaning goes a long way. All exterior building materials require cleaning and a Trex® deck is no different. For early-generation composite products (Trex Accents®, Trex Origins®, Trex Contours®, Trex Profiles® or Trex Brasilia®), we recommend a semi-annual cleaning with a composite deck cleaner. If your deck is one of the high-performance product lines from Trex (Trex Transcend®, Trex Enhance® or Trex Select®), soap-and-water cleaning or a gentle pressure washing will do the trick. Learn how to clean and care for your composite decking by reading the information that applies to your decking product and get ready to enjoy maximum outdoor living with minimal maintenance.
Isn't Trex® more expensive?
Potentially, yes – in the short term. Normally, a pressure-treated pine deck is your cheapest option, with material costs between $2.50 and $4.50 per square foot. Cedar, redwood or other exotic hardwoods upwards of $20 per square foot. With the cost of composite deck boards ranging from about $4.60 to $13.60 a square foot, composites will run higher than pressure-treated lumber but less expensive than the higher-priced wood options.
But don't overlook the long-term costs. While the initial investment for a pressure-treated wood deck is less than that of a composite deck, a Trex® deck saves you money in the long run because it lasts longer and requires less maintenance. Maintaining a wood deck with regular sanding, staining and sealing adds significantly to the overall cost.
Message Us
Get In Touch Below. Ask Any Question or Start a Free Quote
Office Location
752 Staghorn Drive, New Castle, DE 19720